"You guys changed the game for women in Canada - THANK YOU"
Stop buying one-wear dresses
Think of us as your rotating closet instead.

Have a packed schedule of events but sick of everything you own? We know the feeling.

Skip the stressful mall, the $500 dress and the overstuffed closet and embrace the rental revolution.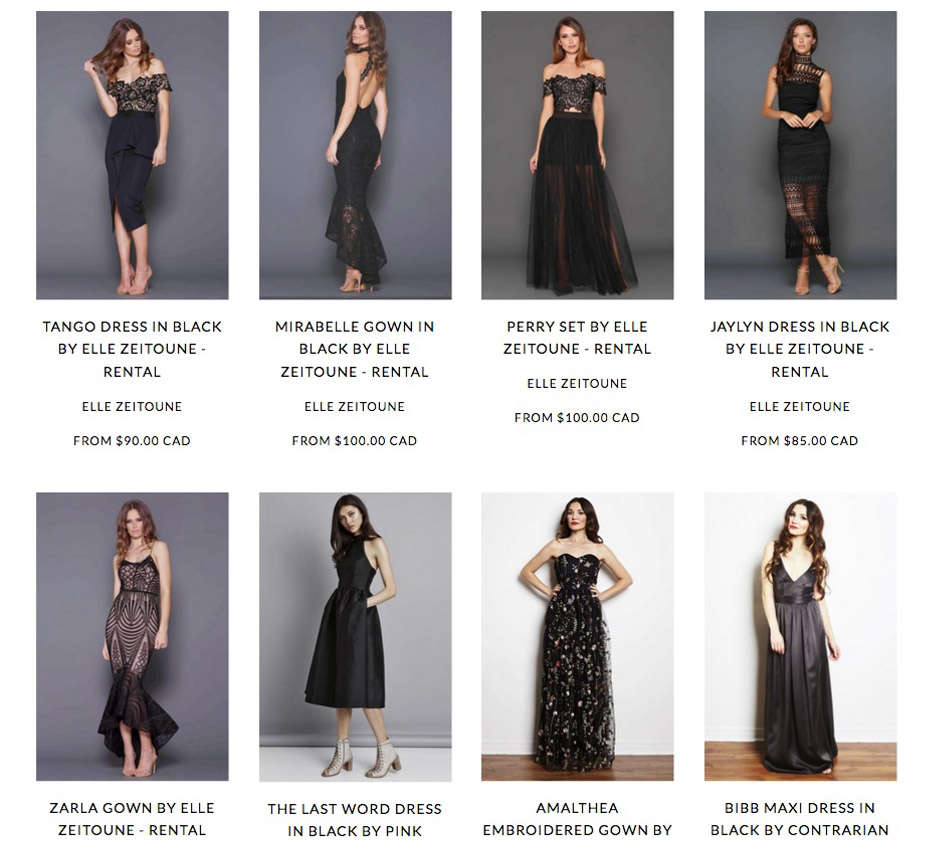 1. BROWSE ALL THE RENTALS ONLINE


You can also check if a dress is available for the date you need it. Simply click on a dress, select your size, number of days needed and the date from the drop-down calendar. If that dress is not available for your date it will say "Booked Out". But check back, as sometimes dresses will become available again due to cancellations!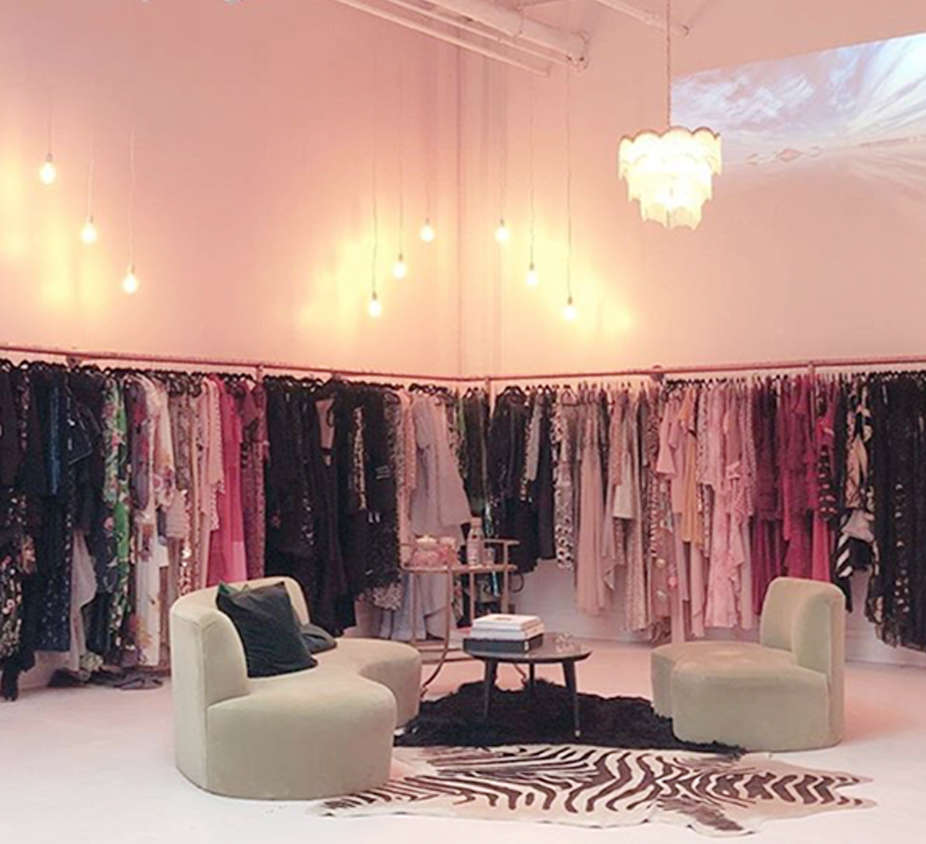 No really, you don't need an appointment, we promise. Drop by anytime, we're here to help! Not in Toronto? We SHIP across Canada and can help with any fit questions via phone or email! Shipped dresses come with a pre-paid Canada Post returns packet which you simply drop in the mail on the last day of your rental term!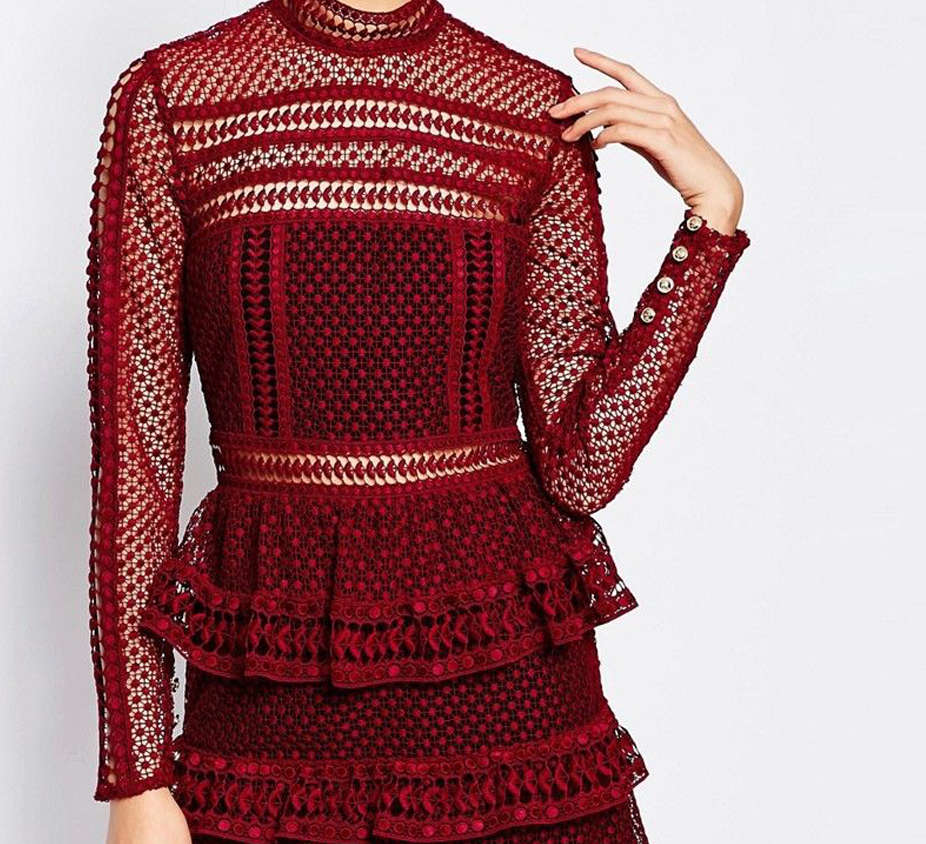 Dresses can be reserved in-store, online or by phone up to 4 months in advance, or as last minute as today!


Full payment of the rental fee reserves your dress for you for the date you plan to wear it. Select our 4 day or 8 day rental period and choose either 2-way shipping or an in-store pick-up and drop off!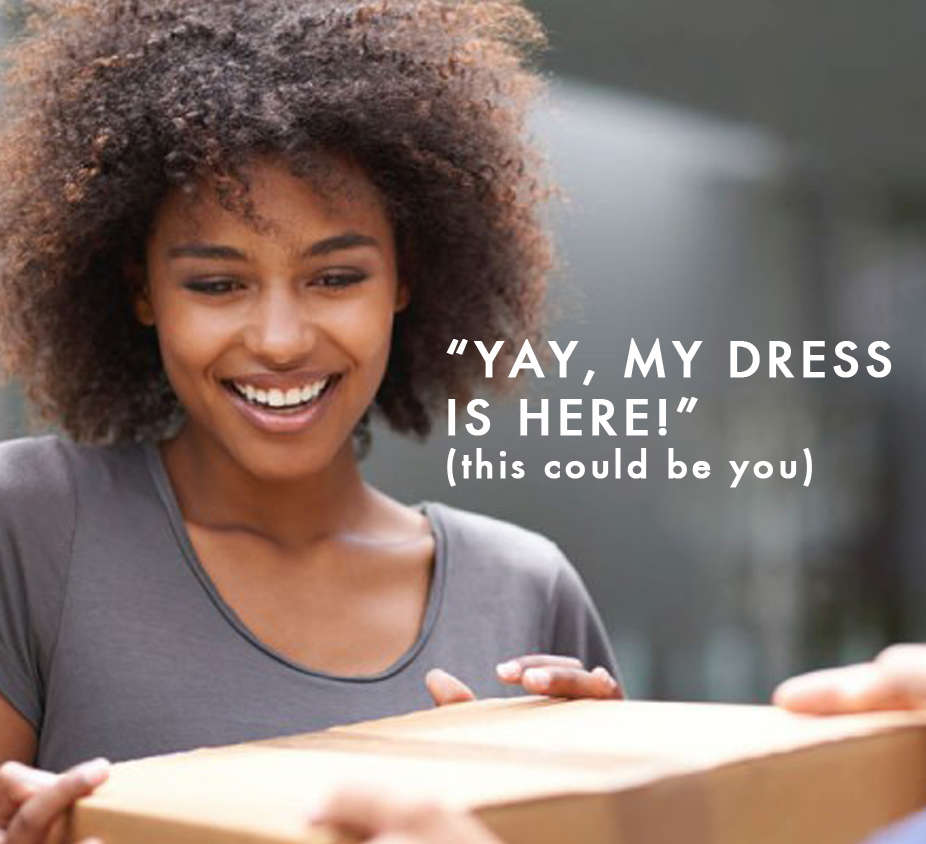 Or receive it in the mail or by courier on the first day of your rental term!



Within downtown Toronto we can courier to your building concierge or office front desk. Simply leave it back at the desk on the last day of your rental term for our courier to collect!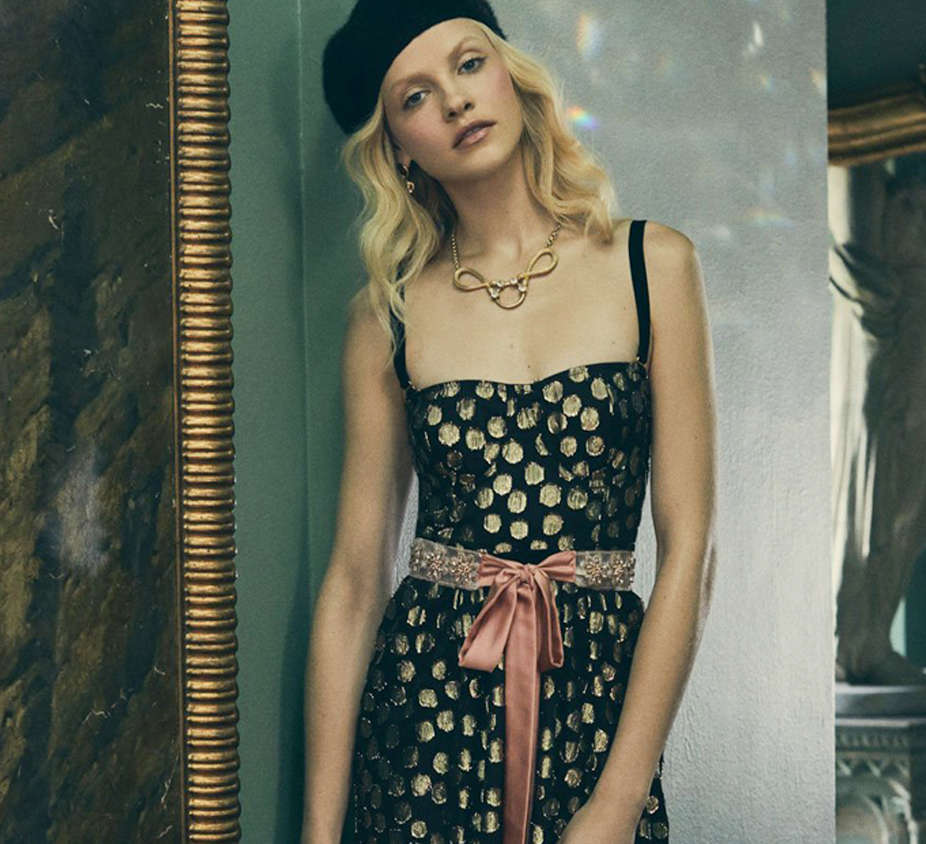 Graciously accept all the compliments!




We love to see our dresses out having fun so please tag us in your pics @fitzroyrentals and use the hashtag #fitzroyfoxes !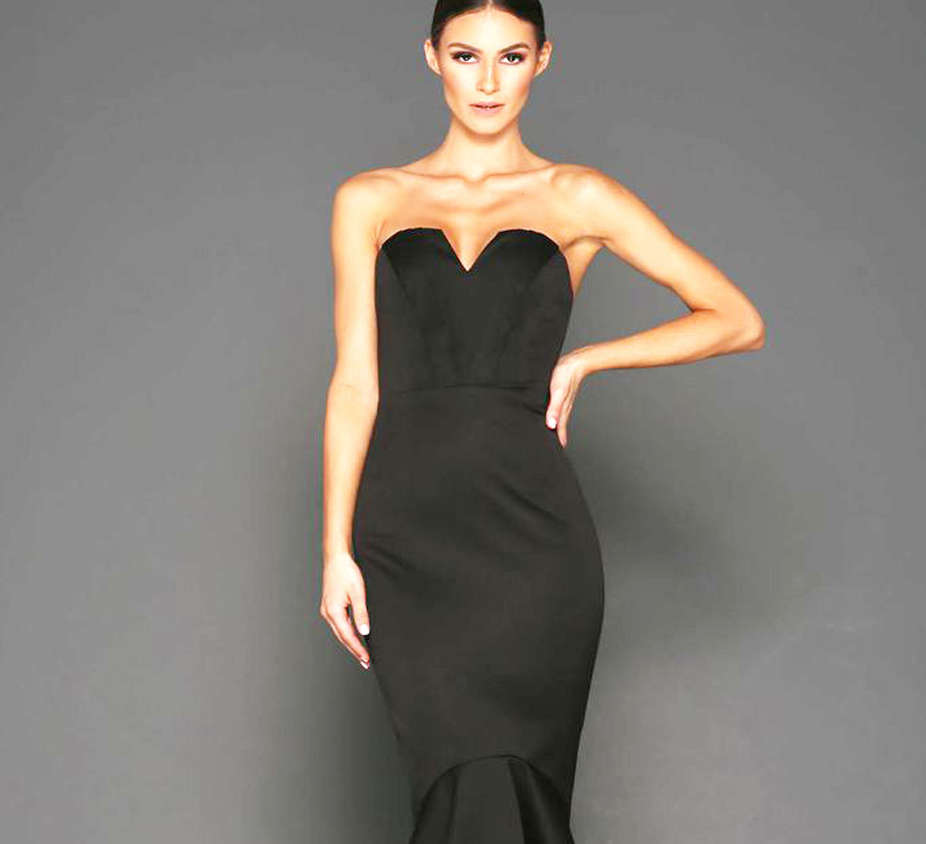 Or ship it back, we handle the dry cleaning!




Dry cleaning is included in the rental fee. You may also choose to add Rental Insurance for $5 which covers you for small issues / repairs if needed!
And don't worry, we keep track of which dresses are booked for which events!
Still have questions? See our FAQ below:
How long can I keep the dress for?
Our rental term periods are either 4 days or 8 days. if you need to do a longer rental due to travel dates, etc, please get in touch, we can usually extend your rental up to about two weeks, depending on availability.
Why rent rather than buy?
The textile industry is one of the biggest polluters on the planet, yet as consumers we are constantly pressured to buy more and more, contributing to the wasteful cycle of fast-fashion. The average North American throws away up to 80lbs of clothing per year! How many times have you bought an expensive dress only to wear it once and then watch as it collects dust and takes up space in your overstuffed closet-graveyard of parties-past? On the other hand we all crave variety, and by the time your next event comes around chances are you won't want to wear that same dress again.

Renting offers women an alternative way to access these one-wear pieces. By sharing and re-using each dress, we consume less and spend less but have access to more variety. It's a win-win for our wallets and the environment, and we strongly believe it to be the future direction of the fashion industry. #rentalrevolution
Can I cancel or change my dress after I've reserved it?
Yes! Plans change, we get it, and we're pretty flexible about it. You may cancel or change to a different dress (as long as it's available) right up to the 1st day of your booking. For cancellations made more than 21 days prior to the first day of your rental term you can choose between a refund or a store credit. For cancellations made within 21 days of your event you will receive store credit, which has no expiry. Store credit applies only to further rentals and cannot be used for accessories or sale items purchases. Please note that we cannot issue refunds within the 21 day period. All refunds are subject to a $5 re-stocking fee.
What if I receive my dress in the mail and it doesn't fit?
Bummer! We'll always give you as much fit info as possible on the dress so this doesn't happen, however if it does let us know right away and we'll do our best to get another size or replacement dress out to you in time. If this isn't possible you may choose between store credit or a refund for the rental, as long as it is posted back to us unworn within 24 hours. Please note that we cannot refund shipping / courier fees.
Not yet, but we're working on it! Stay tuned.
How often do you get new dresses in?
Where do you get your dresses from?
We buy our dresses wholesale directly from the designer or brand, same as any other store. Our lines primarily come from Australia, the UK, LA and locally, and we plan to add more Canadian designers to our collection soon!
Will you buy my gently used dresses?
We are happy to look at mint-condition dresses, no more than 2 years old, from any of the designers we currently carry in our inventory. These include: RIXO, Rachel Zoe, For Love and Lemons, Self Portrait, Asilio, Reformation, Show Me Your Mumu, NBD, Narces, Elle Zeitoune, Realisation Par, Sass and Bide, Alice and Olivia, Allan Schwartz and Brose.
What if I'm going to be away longer than 8 days?
No probs, we can usually accommodate extended bookings, subject to dress availability. Get in touch for a quote!
Late fees are charged at $20 per day up to 5 days, at which time you will be charged the full retail price of the dress (in addition to your pre-paid rental fee). If you don't think you'll be able to return your dress on time you can add on an extra day for $10 at the time of booking. For dresses being mailed back, late fees will only be charged if the dress is postmarked at a later date than agreed upon, you will not be charged for any delays due to the carrier / shipping company.
What happens if the dress gets damaged during my rental?
It happens, we understand, and most issues can be fixed. We strongly recommend opting for our $5 Rental Insurance which covers you for small wear and tear issues including small stains, rips, zipper issues, missing sequins, beads or buttons etc. If you choose not to purchase the rental insurance you will be charged for any minor repairs needed upon return of the dress. The Fitzroy reserves the right to determine whether damages are covered by our rental insurance. If the dress is lost during your rental period or returned damaged beyond repair you will be charged the full retail value of the dress.
How much does shipping cost?
Within Ontario 2-way shipping or 2-way courier is $25. For all other provinces 2-way shipping with a pre-paid return envelope is $33.
Do you rent accessories too?
How long have you been in business?
9 years! For the first 5 years we operated as a retail e-commerce platform and roaming Pop-Up shop called Fitzroy Boutique. We evolved into a full time rental business in October of 2016 because we were troubled by the wasteful nature of the fashion industry and wanted to offer a more sustainable way for our customers to access and re-use high fashion items.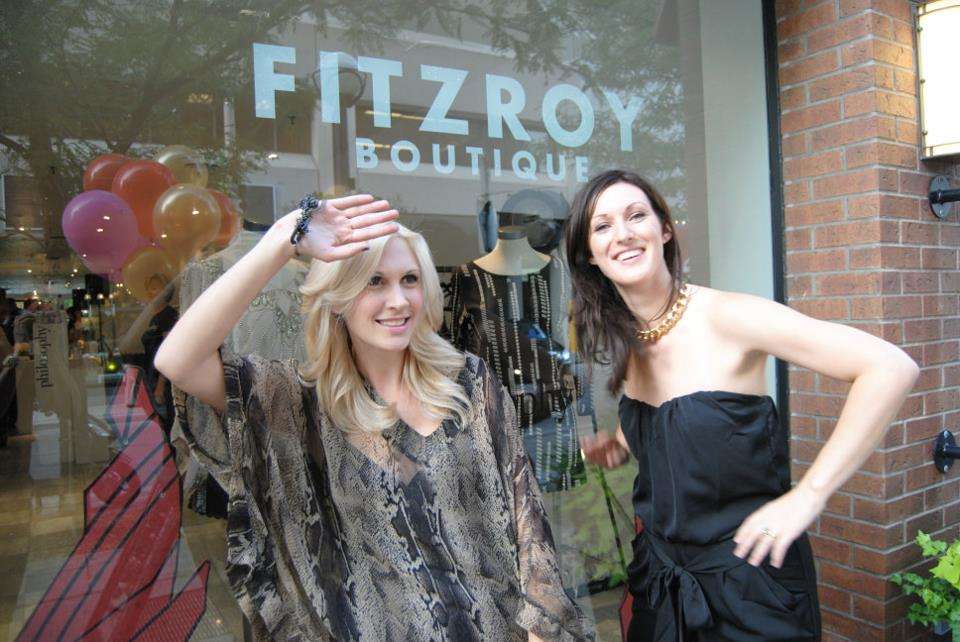 In front of our first Pop-Up store in Yorkville, Toronto 2011.
What do our clients think?
The positive feedback has been overwhelming.
Women tell us daily that they're "never buying a dress again!"
Our foxes give us all the warm fuzzy feels.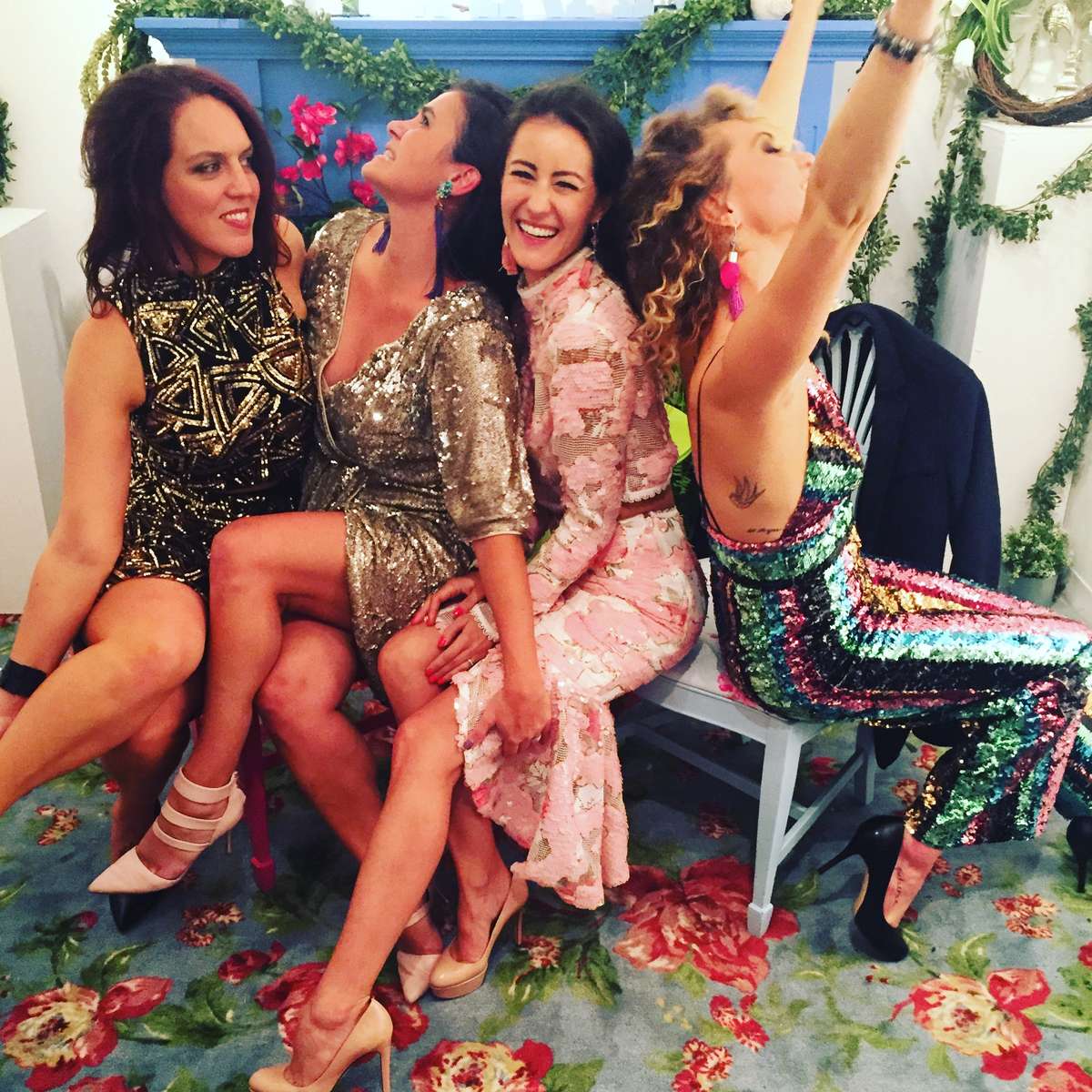 "Love it here! The staff and owners are so great to help you find the perfect outfit! It feels like you're playing dress up at a friend's house! Not buying a dress for a wedding or gala ever again!"
"I needed a dress FAST, an event that had been cancelled was rebooked. I wasn't looking forward to trying on dresses, in my experience crazy sexy cool dresses only came in small sizes and I'm a size 12. I arrived and was greeted warmly, taken to rack with LOTS of options. I was excited to see that there was sizing from tiny to curvy and everything in between. My visit turned into a feel good moment as everyone there made me feel beautiful. I actually had options to choose from rather than settling."
"Lots of selection, a dress for every occasion and body type. Great experience and service! Renting a dress just makes economical sense as well!"
"These ladies are some of the most genuine people you'll ever meet. Not only will they help you find the perfect designer dress for any occasion, but they really care about their customers. The people who shop there are not guests to Ange and Julie, they become a part of the Fitzroy family. Thanks for making my experiences at Fitzroy so memorable."
"I had so much fun trying on dresses here for my university graduation! So many beautiful pieces, it was hard to choose just one. This is a great idea for how to get a gorgeous designer dress without feeling guilty about the price tag."